20+ fully accessible iOS & Android apps for PTSD Rehabilitation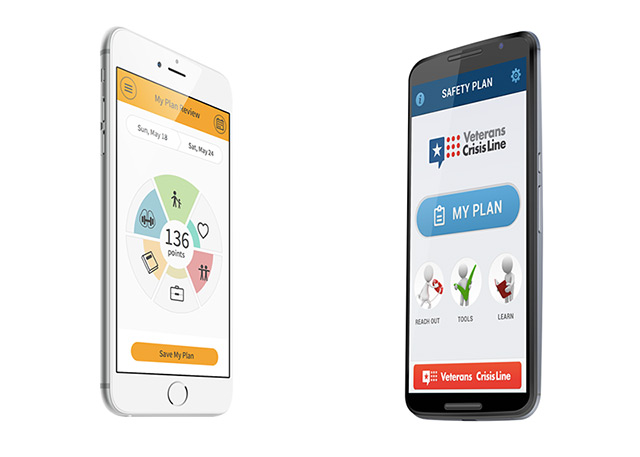 UX DESIGN

VISUAL DESIGN

DEVELOPMENT

ACCESSIBILITY
Post-traumatic stress disorder (PTSD) is a mental health condition that's triggered by a traumatic event like war, assault, or disaster. Symptoms may include flashbacks, nightmares and severe anxiety, as well as alterations in how a person thinks and feels.
In the United States about 9% of people develop PTSD at some point in their life and the U.S. Department of Veterans Affairs estimates that PTSD afflicts almost 31% of Vietnam veterans.
The main treatments for people with PTSD are counseling and medication. We work with the National Center for PTSD to assure that the latest research findings help those exposed to trauma. Our mobile applications provide self-help, education and support following trauma. We also have treatment companion apps, for use with a health care provider, to make treatment easier.
For more information about PTSD, see the National Center for PTSD.
The National Center for PTSD is dedicated to providing access for everyone and we support its goal by creating mobile apps with the highest level of accessibility that are fully compliant with the Section 508 legislation.
Section 508 was enacted in 1998 when Congress amended the Rehabilitation Act to require that Federal agencies make their electronic and information technology accessible to people with disabilities.
We work with the National Center for PTSD to eliminate barriers, to make available new opportunities for people with disabilities, and to provide them with access to information that is comparable to the access available to others.
For more information about Section 508, see the Section 508 Accessibility Program.
QUICK PROTOTYPING

We start with intense brainstorming sessions with our client/users to understand their needs. We translate our insights into quick sketches so that we can get our ideas across and explore multiple approaches.

INTERACTION FLOW

We define a central concept and strategy for the product and start outlining the logic with interactive wireframes. Ease-of-use and an emotional engagement with the app are goals that we strive for.

PIXEL-PERFECT GRAPHICS

We create a cohesive and coherent visual language for the app. As we work on visual elements, we always take into account finer details and code constraints to enhance usability of the app while looking elegant.

DEVELOPMENT

Our unique team of developers take the ux flows and convert them into fully functional native apps that undergo rigorous accessibility testing and reviews by experts and are finessed until they are deemed ready for release.
Mood Coach 2.0

ACT Coach

Insomnia Coach

CPT Coach

Mindfulness Coach

AIMS

Parenting2Go

PTSD Coach

Moving Forward

CBT-i Coach

Concussion Coach

PTSD Explorer

Stay Quit Coach

Mood Coach

VetChange

Safety Plan

PE Coach 2.0

PTSD Coach +

PTSD Explorer EMA

TBI Coach